by Charles Hugh Smith
Of Two Minds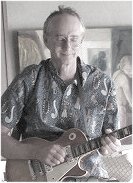 Fragmentation, discord, discontent, class war: this is the inevitable result of a shrinking pie.
The politics of the past 70 years was all about horsetrading who got what share of the growing pie: the "pie" being cheap energy, government revenues and consumption, sales and profits.
Horsetrading over a growing pie is basically fun. There's always a little increase left for the losers, so there is a reason for everyone to cooperate in a broad political consensus.
Horsetrading over a shrinking pie is not fun. Everybody is shrilly demanding their piece of the pie should either grow or be left untouched; any cuts must come out of someone else's slice.
Continue Reading at OfTwoMinds.com…