by James A. Kidney
Wall Street on Parade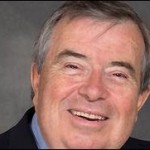 The Trump administration assault on investor protections put in place following the 2007-08 financial crisis continues apace. The war on investors takes place in arenas both large and small.
The large issues get the attention, of course. These include repeal of much of the Dodd-Frank law and regulations of the biggest Wall Street banks, limiting or eliminating the Consumer Financial Protection Bureau, which actually helps individual customers abused by giant financial institutions, and preventing adoption of fiduciary standards for financial professionals recommending securities that line their pockets but are risky to customers.
But Washington is not merely a swamp of self-interest with large, highly visible alligators munching on small fish to satisfy their insatiable greed.
Continue Reading at WallStreetOnParade.com…